Memo Akten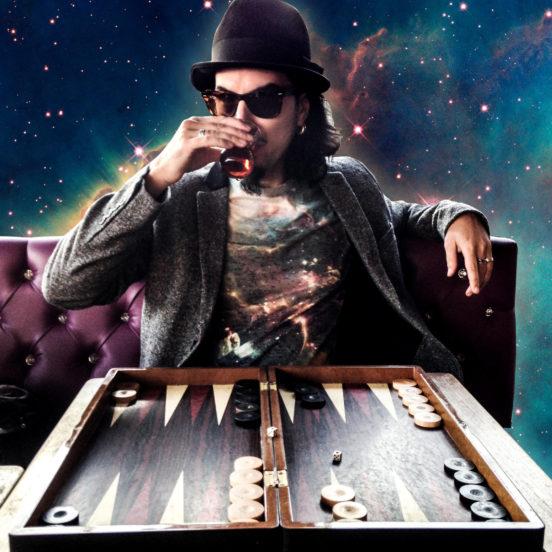 Memo Akten is an artist, researcher and philomath from Istanbul, Turkey. He works with emerging technologies and computation as a medium, to create moving images, compositions, large-scale responsive installations and performances. Fascinated by trying to understand the nature of nature and the human condition, he brings together fields such as biological and artificial intelligence, computational creativity, perception, consciousness, information theory, neuroscience, fundamental physics, cosmology, spirituality, ritual and religion.
Akten combines critical and conceptual approaches, with investigations into form, movement and sound. He uses code as his craft, to design behavioural abstractions and data dramatizations of natural and anthropogenic processes. As part of his PhD at Goldsmiths, University of London, he specialises in expressive human-machine interaction and artistic explorations of Artificial Intelligence (AI). In this field he is considered one of the world's leading pioneers.
Akten received the Prix Ars Electronica Golden Nica – the most prestigious award in Media Art – for his work 'Forms' in 2013. He has exhibited and performed internationally at exhibitions including The Grand Palais's "Artistes & Robots" in 2018 (Paris FR), The Barbican's "More than human" in 2017 (London UK) and the Victoria & Albert Museum's landmark "Decode" exhibition in 2009 (London UK). His work has been shown around the world at venues such as the Moscow Museum of Modern Art (Moscow RU), Shanghai Ming Contemporary Art Museum (Shanghai CN), Mori Art Museum (Tokyo JP), Royal Opera House (London UK) and many others.
Akten is a frequent keynote speaker on topics involving art, science, technology (particularly software, algorithms and AI) and culture, and has served as mentor and jury on numerous international awards, residencies and conferences such as Ars Electronica, Google Arts and Culture, and SIGGRAPH. He has collaborated with celebrities such as Lenny Kravitz, U2, Depeche Mode and Professor Richard Dawkins, and brands including Google, Twitter, Deutsche Bank, Coca Cola and Sony PlayStation. Akten's work is in numerous public and private collections around the world.
Alongside his practice, Akten has currently just completed a PhD (awaiting his viva) at Goldsmiths University of London in artificial intelligence and expressive human-machine interaction. He has also recently joined the Visual Arts department at University of California San Diego (UCSD) as Assistant Professor of Computational Arts.
In 2007 Akten founded The Mega Super Awesome Visuals Company (MSA Visuals), a creative studio spanning art and technology. In 2011, with two new partners this evolved into Marshmallow Laser Feast (MLF). In 2014, after a string of hugely successful, influential and large scale projects, Memo left MLF to pursue his PhD, and focus on personal work, collaborations and research.