Leo Villareal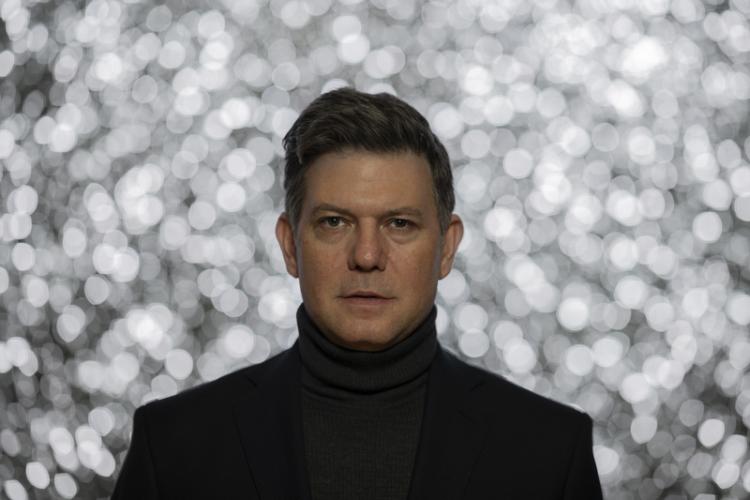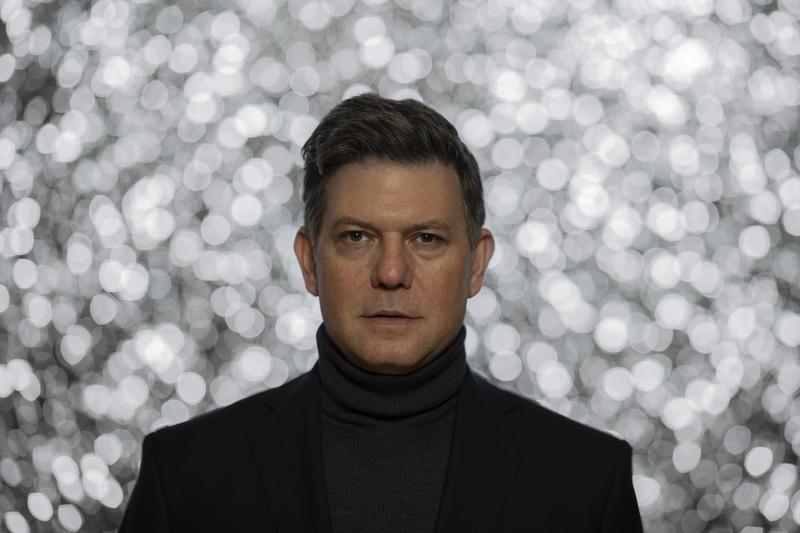 Leo Villareal is a light artist based in New York City. Over the last 20 years, he has exhibited widely in the United States and abroad. His work is in the permanent collections of museums including the Albright-Knox Art Gallery, Buffalo, NY; The Museum of Modern Art, New York, NY; Naoshima Contemporary Art Museum, Kagawa, Japan; and the National Gallery of Art, Washington, D.C. In addition to being represented by Pace Gallery, Villareal also creates permanent, site-specific works including: Volume, Dallas Cowboys Headquarters, Frisco, Texas; Buckyball, the Exploratorium, San Francisco, California; Light Matrix, MIT, Cambridge, Massachusetts; Volume (Renwick), Renwick Gallery at the Smithsonian, Washington, D.C.; Radiant Pathway, Rice University, Houston, Texas; Cosmos, Johnson Museum, Cornell University, Ithaca, NY; Multiverse, National Gallery of Art, Washington, D.C.; Diagonal Grid, Borusan Center for Culture and Arts, Istanbul, Turkey; Stars, The Brooklyn Academy of Music, Brooklyn; and Hive, for the Metropolitan Transportation Authority at the Bleecker Street subway station in Manhattan. On March 5, 2013, Villareal inaugurated The Bay Lights, a monumental 1.8 mile long installation of 25,000 white LED lights on San Francisco's Bay Bridge. Currently, he is working on Illuminated River which encompasses 15 bridges in central London, from Tower to Albert Bridge into a single monumental work of public art. Villareal premiered the first four bridges in summer 2019.
Leo Villareal's work is focused on stripping systems down to their essence to better understand the underlying structures and rules that govern how they work. He is interested in lowest common denominators such as pixels or the zeros and ones in binary code. Using the simplest forms, Villareal begins to build elements within a framework. The work explores not only the physical but adds the dimension of time combining both spatial and temporal resolution. The resulting forms move, change, interact and ultimately grow into complex organisms that are inspired by mathematician John Conway's work with cellular automata and the Game of Life.
Villareal seeks to create his own sets of rules and central to his work is the element of chance. The artist's goal is to create a rich environment in which emergent behavior can occur without a preconceived outcome. He is an active participant in the process through the careful selection of compelling sequences. These selections are then further refined and layered through simple operations such as addition, subtraction and multiplication. Parameters like opacity, speed and scale are also manipulated through the artist's custom software, creating compositions that are displayed in random order and for a random amount of time. Ultimately, the visual manifestation of code in light is at the core of Villareal's interest.