Alan Rath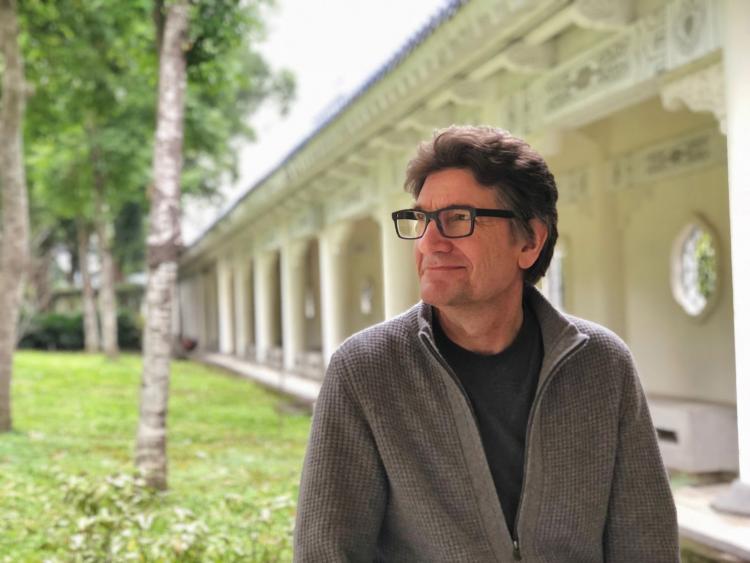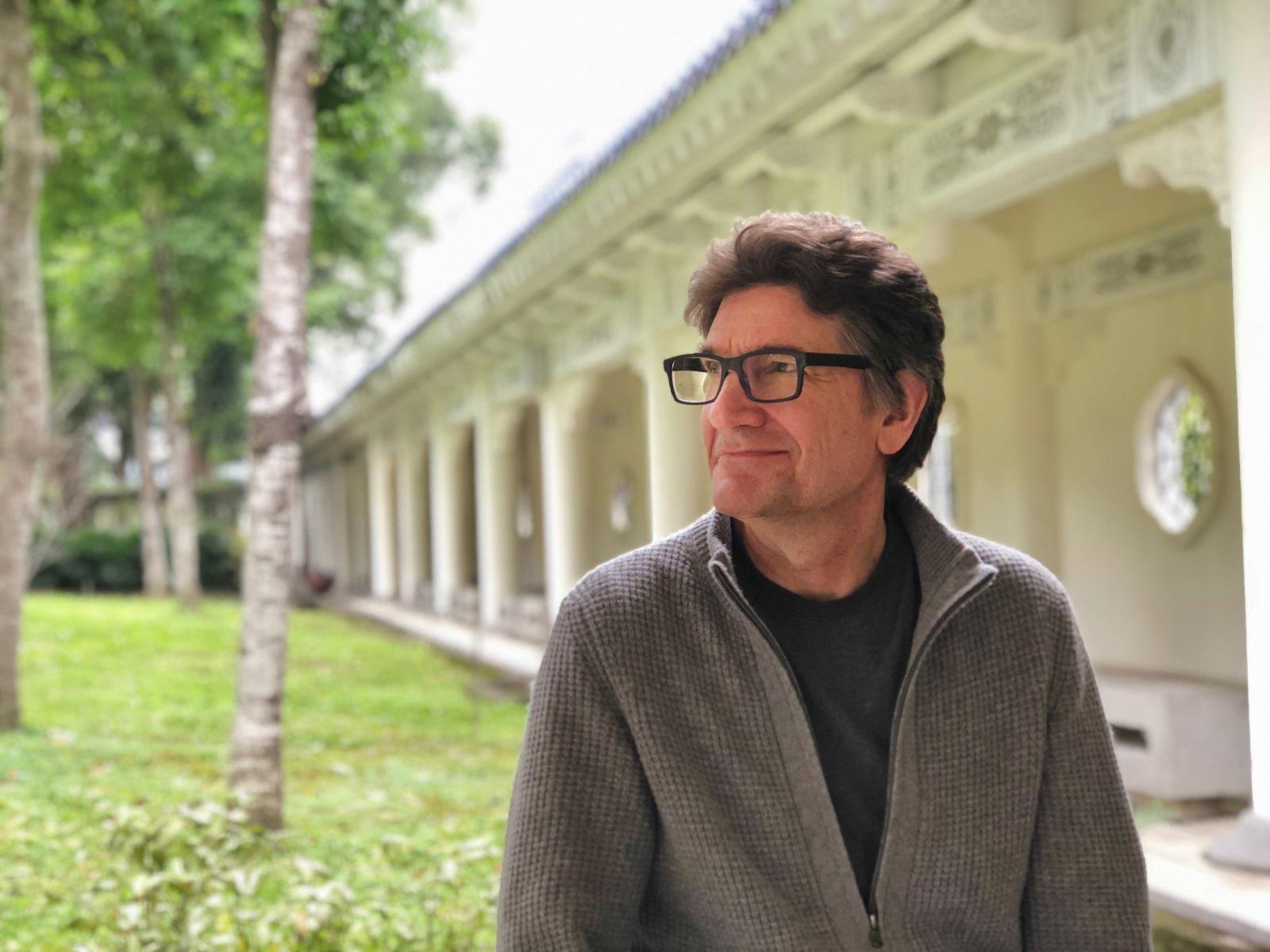 Alan Rath, the San Francisco artist internationally recognized for his pioneering exploration of electronics as an art form, died on October 27th in Oakland, CA. He was 60 and had been battling a rare form of multiple sclerosis for many years.
Beginning in 1985, Rath made sculptures with robotics and computer-generated video animations, which he designed, machined, and programmed himself. Formally elegant and meticulously crafted, yet playful and unpredictable, his leitmotif was the relationship between the mechanical and technological, and the human body and behaviors.
Rath was born in Cincinnati, Ohio in 1959 and earned a BS in Electrical Engineering from the Massachusetts Institute of Technology in 1982. While at MIT he took courses within the Architecture Machine Group – the precursor to the Media Lab – and studied with Otto Piene (a co-founder of the Zero art group) at the Center for Advanced Visual Studies. His early influences include Alexander Calder, David Smith, Robert Moog, Jimi Hendrix, and NASA. In 1983, he moved to the San Francisco Bay Area, which has been his home ever since.
Rath's work has been exhibited extensively internationally, including a 2019 retrospective exhibition, Virtual Unreality, organized by the San Jose Institute of Contemporary Art.
Published in conjunction with the show is a catalog raisonné with an accompanying augmented reality application that enables the viewer to animate the robotic sculptures pictured in the book so that they appear to move, look around, throb, wave, and flutter their appendages. In 1991 Rath's work was included in the Whitney Biennial. The same year, he was the subject of a solo exhibition organized by the Walker Art Center, which traveled to the Museum of Contemporary Art, Chicago; the Institute of Contemporary Art, Philadelphia; the Center for Fine Art, Miami; and The Contemporary Museum, Honolulu. Other solo museum exhibitions include Hiroshima City Museum of Contemporary Art; Contemporary Arts Museum, Houston; Aspen Art Museum; SITE Santa Fe; and Austin Museum of Art. In 1994 Rath received a John Simon Guggenheim Memorial Foundation Fellowship grant. His works are in the collections of the Cincinnati Art Museum, the Berkeley Art Museum and Pacific Film Archive, the Los Angeles County Museum of Art, the San Francisco Museum of Modern Art, the San Jose Museum of Art, the Walker Art Center, the Whitney Museum of American Art, and many others.
Alan Rath is survived by his wife, Mia Jang; son, Woody Jang; daughter, Tali Jang and her husband AJ Asver; grandtwins Theodore and Jasper Asver; and siblings Sue (Rath) Chapman and Steve Rath. His long-time gallerists are Hosfelt Gallery, San Francisco and Carl Solway Gallery, Cincinnati.
For details about an upcoming celebration of his life or to make a donation in his name, please go to memorial.alanrath.net.